"Best under-desk footrest of 2020"
ErgoFoam named "most comfortable and supportive footrest" by The New York Times
The most comfortable foot rest in the world
"Unlike plastic footrests, which tend to be clunky and feel cheap, the ErgoFoam has a foam construction that just feels good to use." -The New York Times
Height Adjustable
" ...it's ideal for people who spend their day at a desk for hours at a time. The plush cover is machine-washable, too." - Wired
top rated by 3rd party reviewers
"As soon as I got my feet on this thing I was like...WOW. This really does feel nice!"
Watch video review
America's most recommended foot rest
At ErgoFoam, our mission is to help you feel your best everyday.

That's why we designed our ergonomic foot rests to provide you all day comfort and support, backed by our Lifetime Warranty.
Best sellers
ErgoFoam offers a variety of sizes and styles so you can find the perfect foot rest for you.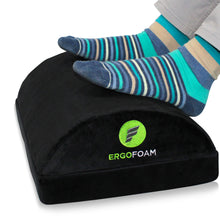 Adjustable
Our adjustable desk foot rest lets you add or remove inches to your foot rest for maximum comfort.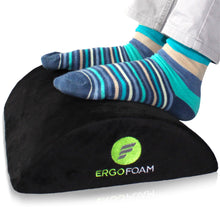 Regular
Discover the comfort of our original under desk foot rest that thousands of others have experienced.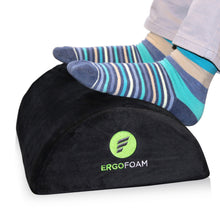 Tall
Foot rest under desk that provides extra height if you have shorter legs or a higher desk.
Feel your best everyday
ErgoFoam under desk foot rests provide firm support for your feet and help ensure your sitting position is upright.
Comfortable ergonomic support
Improving your posture has been proven to reduce soreness and fatigue to your back, feet, legs and knees, and will also improve circulation.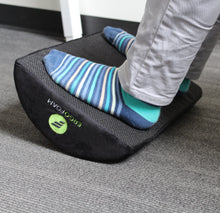 Use it as a rocker
Flip over your ErgoFoam foot rest and it becomes a rocker to keep your feet moving, improving your circulation.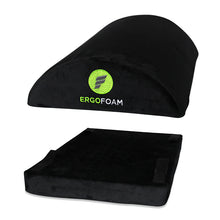 ADJUST TO YOUR COMFORT
Looking for a foot rest that's a bit taller? Then our adjustable footrest for desk is perfect for you, letting you add or remove inches to your foot rest for maximum comfort.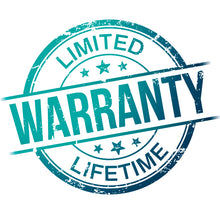 Lifetime Warranty
All ErgoFoam foot rests are backed by our limited Lifetime Warranty. 
"The ErgoFoam adjustable foot rest offers both firm support and all day comfort... its plushy surface and soft give make you want to press your feet into the cushion and stretch your ankles..."
Best Under-Desk Foot Rests of 2020
"WIRED writer Louryn Strampe recommends this height-adjustable foot rest, saying it's ideal for people who spend their day at a desk for hours at a time. The plush cover is machine-washable, too."
Everything You Need to Work From Home Like a Pro
9.7 out of 10
10 Best Foot Rests - April 2020 (1st place)
"The foam cradles your feet for a more comfortable and natural positioning, while the velvet cover is gentle against your skin."
12 Accessories to Help You Stay Focused and Productive If You're Working From Home
"I wish I would have discovered this footrest long ago," raved one reviewer who says they no longer struggle with poor circulation and lower back pain. Unlike competing brands, this foot rest is made from 100 percent high-density foam and has an adjustable base so you can customize the height.
45 Clever Products We're Starting To See Everywhere
This is the ultimate foot rest. Made from memory foam, you can use it multiple ways. Use it with the curved part facing up for an ergonomic stance or flip it over for a calf stretch.
Best Under Desk Foot Rests
This foot rest is great for anyone whose feet don't quite reach the floor, but it's also great for those whose feet do reach the floor. That slight elevation can encourage you to sit upright, while increasing circulation and reducing strain on your legs, back, and neck.
49 Fascinating Things On Amazon That Are Blowing Reviewers' Minds
video gallery
See how a foot stool under desk can help you feel your best everyday.